Unlock the power of Digital Automation
Top-notch design swift speed & fully logical based development build an extreme digital presence, create's the differentiation of brand in the world
7 days free trial
Try before shifting the software get 7 days free trial with all features unlocked. No Credit Card Required
Money back guarantee
Fully flexible to all type of business, no question ask policy, complete money will be back to account
Secure payments
Powerful encryption algorithmic layers to secure the online transactions
Lifetime support
Dedicated relationship manager to separate clients to solve the queries & technical part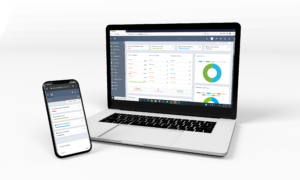 Fully automated business management
UC Automation System: Easily adaptable to all kinds of businesses, ability to manage expenses, professional invoices with auto-recurring, payment records, ledger, task management, proposals, leads management & custom field addons, etc.
Project management tool
Manage and invoice projects with the powerful project management feature. Track expenses and time spent on tasks and bill your customers. Ability to assign multiple staff members on task and track time logged by assigned project member
One click invoice creation
Build professional and great looking invoices. Attach files and send them directly to your clients including the invoice PDF Invoice with a different tax based on item. Create recurring invoices that will be regenerated automatically based on your setup for the recurring invoices (every X months). You can set recurring starting from 1 month to 12 months
Record expenses
Record company expenses. Set up a recurring expense and the expense will automatically be created after the
specified period. The period of time could be days, weeks, months, or years. Ability to set expenses billable to customers or projects
What is UC automation guarantee?
Completely provide out of the box automation, algorithm built a very simply & easy to use mobile-friendly tool to automatize your Business so the next time you plan a trip to Goa for your leisure you don't need to worry about the direction in which your business is going – the only thing you need is a smartphone & an active internet connection – Yes Literally only this!!
Can I try UC automation for free?
Yes Definitely, 30 days free trial is provided to try before implementing into the business process with fully unlocked powerful features, create invoices, record expenses, or create a project for clients in a trial period without any worries. All the recorded data is provided in CSV file if discontinued the system, easy import to current software
What about customization?
Built with powerful clean & modern coding design, easy integration to any type of business within an hour fully flexible add remove any component of the software. Available more than 9 custom fields to meet your business needs, professionally engaged to a multinational corporation to boost their business to the next level
Can I use it for large scale business?
The scope of the software is never-ending, continuous innovation & implementation lead to enhancement unlocking business scope, a benchmark from the world's top corporate companies secret to growth & standardization workflow culture. Upto 25 upcoming features are in the timeline
How can I pay for UC automation system?
Electronic Clearing Service (ECS) System: Automatic payment withdrawal from client account on the specific assigned date, automatic reminders before withdrawal to adjust payment easy & convenient to enroll as well as close, fully secured with triple layers encryption payment protection, other payment options will be integrated in future
Can I get a bulk-buy discount?
Of course, the bulk discount is available as per the agreed conditions. Pricing is based on the software input & output usage of the working company, a separate technical engineer & support team is assigned to every client. The client can also request for bulk discount if there is an more than single license
Don't miss your chance. Try UC Automation right now!